Independent breathing apparatus
Target group
Employees on a (petrochemical) industrial site must be able to use ambient air independent respirator with a regulator with an oxygen content between 19.0 and 21.0 %. This applies to both the breathing apparatus as a life line (fixed and mobile).
In-company
This course is also provided in-company.
Exam
In accordance with the Working Conditions Act.
Or according to the SSVV Training Guide (SOG). ELCONY has been recognized by VCA Infra.
The diploma is valid for 3 years.
At your location is possible.
Request an offer
Contact
Do you have questions? Feel free to call: +31 (0)88-2200100
E-mail: info@elcony.com
Other courses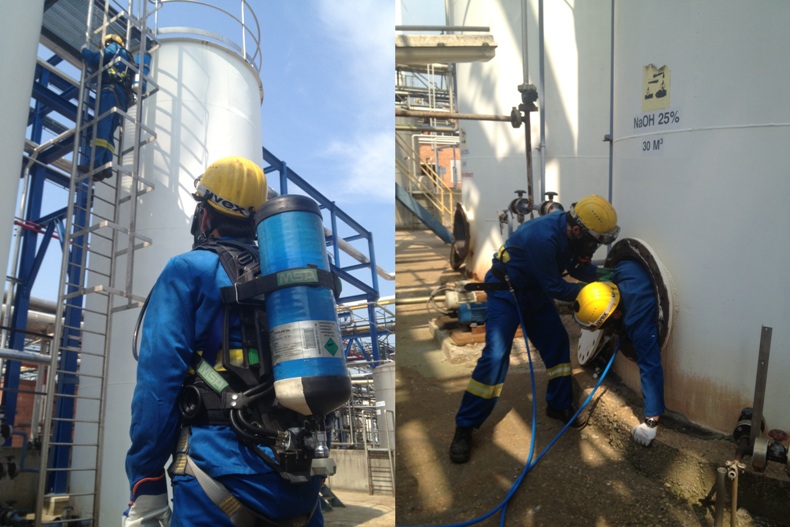 [contact-form-7 id="5126″ title="Request an offer"]
[contact-form-7 id="5154″ title="Registration form"]